April 2018
| Mon | Tue | Wed | Thu | Fri | Sat | Sun |
| --- | --- | --- | --- | --- | --- | --- |
| | | | | | | 1 |
| 2 | 3 | 4 | 5 | 6 | 7 | 8 |
| 9 | 10 | 11 | 12 | 13 | 14 | 15 |
| 16 | 17 | 18 | 19 | 20 | 21 | 22 |
| 23 | 24 | 25 | 26 | 27 | 28 | 29 |
| 30 | | | | | | |
Calendar


Mariya - Moscow/Moskovskya Oblast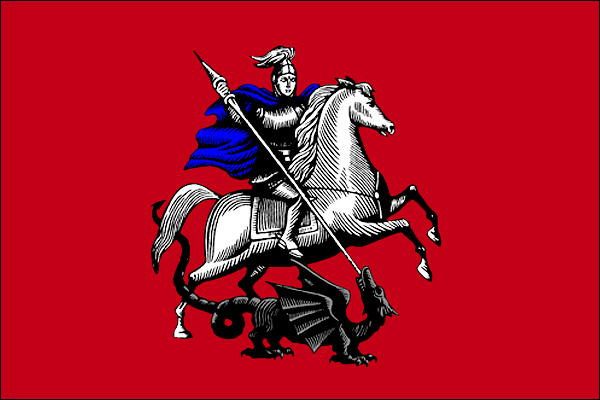 Gender:
Female
Human name:
Mariya Volkov
Human age:
25
Actual age:
914 (POSSIBLY-)
Birthday:
March 4th
Hair:
Black
Eye colour:
Reddish Brown
Build:
Mesomorphic - Naturally lean and fit, but this also allows her to gain weight fairly quickly without proper exercise.
Main Residence:
Mariya lives within the country Russia, of course in the city of Moscow.
Preferred clothing:
During warmer months, Mariya wears lighter clothes than in winter and often wears them of duller colours, such as blacks, tans, and white. However, during winter, she wears scarves, gloves, boots, hats, and extra layers. She does try to wear more western clothing as well, such as jeans for example.
Personality:
Mariya is usually a quiet, polite individual. She keeps her home clean and organized, she exercises regularly making her fairly active, and usually even has a smile upon her face. She's somewhat superstitious, often just to small, "to be on the safe side" degree. 
Organised
/Disorganised
Loud/
Quiet
Serious/
CheerfulStrong
/Weak
High IQ
/Low IQ
Rude/
PoliteDominant
/Submissive
Private
/Public
Fight
/Flight
Optimist
/Pessimist
Active
/Lazy
Likes:
Mariya likes sun, moderate snow,
Russia
, warm drinks, soccer and hockey, chess
Dislikes:
Loud noises, tight-packed crowds
Fears:
Mariya is slightly superstitious
Skills:
Mariya is, of course, good in combat, for one. She's also good at cooking and cleaning, and her more positive traits is that she's rather open to new people and rather clever.
Weaknesses:
Mariya is, however, stubborn and impatient. 
Favourites:Colour-
Blue
Food- 
Olivie(r)
Drink-
Tea
Time of day-
Afternoon
Animal-
Bear
Hobby-
Mariya enjoys both reading and playing sports/chess
Weather-
Sunny with light clouds
Past:
     The first civilizations cropped up along the Moskva river during the Neolithic Revolution, but it wasn't until 1147 that the Prince of Moscow, Yuri Dolorukiy 
called upon the prince of the Novgorod-Severski 
to "come to me, brother, to Moscow". That the first true reference that Moscow was stated. 
Soon after, the wall known as the Kremlin was built around the city, only to be burned by Mongol invaders. Moscow revived, and due to the favorable location, Moscow became once again a capital and expanded quickly. Under Ivan I of Moscow the city replaced Tver as a political center of Vladimir-Suzdal and became the sole collector of taxes for the Mongol-Tatar rulers.  Moscow's opposition against foreign domination grew. In 1380, prince Dmitry Donskoy of Moscow led a united Russian army to an important victory over the Tatars in the Battle of Kulikovo. The battle, however, was not decisive and only two years later Moscow was sacked by khan Tokhtamysh. Ivan III, in 1480, finally broke the Russian people free from Tatar control, allowing Moscow to become the center of power in Russia. Under Ivan III the city became the capital of an empire that would eventually encompass all of present-day Russia and other lands.
     In 1571, the Crimean Tatars attacked and sacked Moscow, burning everything but the Kremlin.
     In 1609, the Swedish Army led by Count Jacob De la Gardie and Evert Horn started their march from Great Novgorod toward Moscow to help Tsar Vasili Shuiski, entered Moscow in 1610 and suppressed the rebellion against the Tsar, but left it early in 1611, following which the Polish–Lithuanian army invaded. During the Polish–Muscovite War (1605–1618) hetman Stanisław Żółkiewski entered Moscow after defeating the Russians in the Battle of Klushino. The 17th century was rich in popular risings, such as the liberation of Moscow from the Polish–Lithuanian invaders (1612), the Salt Riot (1648), the Copper Riot (1662), and the Moscow Uprising of 1682. The plague epidemics ravaged Moscow in 1570–1571, 1592 and 1654–1656. The city ceased to be Russia's capital in 1712, after the founding of Saint Petersburg by Peter the Great near the Baltic coast in 1703. The Plague of 1771 was the last massive outbreak of plague in central Russia, claiming up to 100,000 lives in Moscow alone. During the French invasion of Russia in 1812, the Muscovites burned the city and evacuated. 
     Following the
Russian Revolution of 1917
 on 12 March 1918
 Moscow became the capital of the Russian Soviet Federative Socialist Republic 
and of the Soviet Union less than five years later. 
During World War II
, after the German Invasion 
of the USSR, the Soviet State of Defense Commitee 
and the General Staff of the Red Army
 was located in Moscow.
Relationships:Russia -
 Mariya, slightly older than Russia, has been with him all her life. She holds Russia in high-esteem and listens to him more than others, often hovering around him more so than others. She prefers his company above all others and thinks of him more of a friend than most others.
Other:

RussMari 4 lyf
Micronation




Age

: 19


Location

: Camp Half-Blood


Posts

: 274


Join date

: 2012-09-29




---
Permissions in this forum:
You
cannot
reply to topics in this forum